Who We Are
That's What's UP is a leading digital signage company that specializes in transforming ordinary spaces into dynamic, eye-catching, and engaging environments. With a passion for technology and a commitment to excellence. Our team of experts is dedicated to helping businesses, organizations, and individuals harness the power of visual communication to inform, inspire, and captivate their audiences.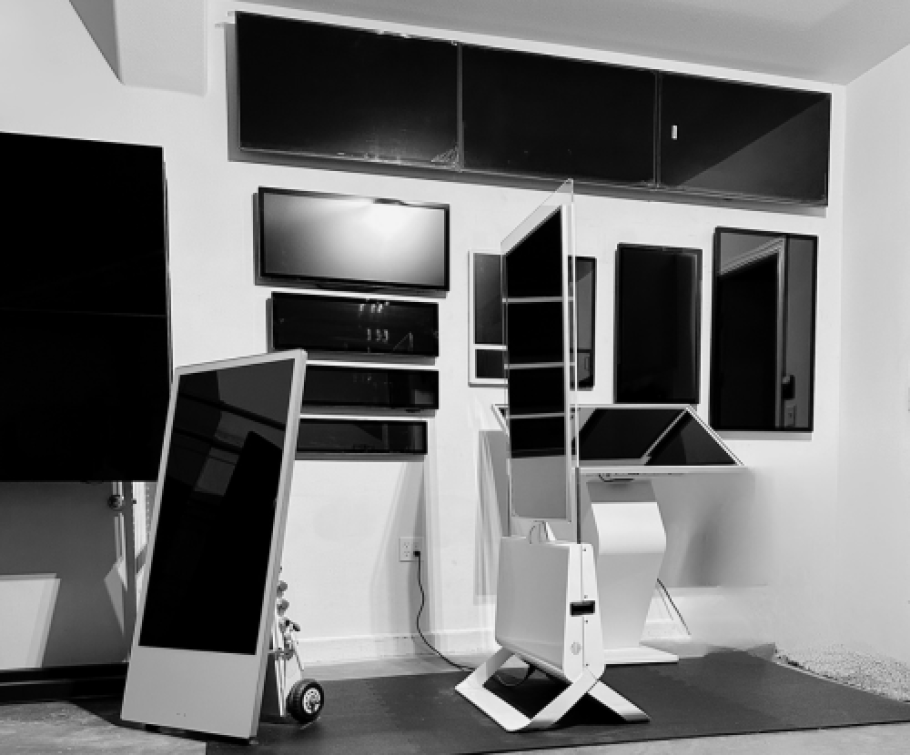 Digital Display
Electronic screens that present visual information through various forms of content, including text, images, videos, and graphics.
CMS
A Content Management System (CMS) is a software platform that allows users to create, schedule, and manage content displayed on digital screens.
Content
Multimedia materials, such as images, videos, text, and graphics, are displayed on digital screens to convey information or messages to the audience.
Why Choose Us?
In an ever-evolving digital landscape, staying ahead of the curve is crucial. That's why we pride ourselves on being pioneers in digital signage technology. We don't just keep up with the latest trends; we set them. Our cutting-edge solutions incorporate the latest advancements in display technology, content management, and interactivity to ensure that your message stands out in today's fast-paced world.
Strategy & Project Management
Let us help create content that impacts your audience. We can help you create your implementation strategy and ensure it aligns to exceed your digital signage goals.
Content Management
Custom dynamic content, digital menu boards, video walls, kiosks and touch-screen displays, our team can transform the way customers see your business.
Schedule, Manage, and Change Content
Get some time back to focus on other things. We can create, schedule, and manage your content for you.
Support
From installation to ongoing support, we're with you every step of the way, ensuring your success.
Key Metrics & Analytics
Measure your ROI with key stats. We provide attributes like location, screen name, impressions, timestamps, number of plays, and playlists associated.
Innovation
We thrive on innovation, constantly pushing the boundaries of what's possible in digital signage to keep you ahead of the competition.
At That's What's UP, our mission is simple: to empower our clients with the tools they need to make a lasting impression. We believe that the right message, displayed in the right way, can make a world of difference. Whether you're a retail store aiming to boost sales, a corporate office seeking to enhance internal communication, or a restaurant looking to create an unforgettable dining experience, we're here to make your vision a reality.
Tailored Services
At the forefront of visual communication, That's What's UP specializes in crafting dynamic and captivating content tailored to elevate any business. By merging innovation with design expertise, we turn your vision into an unforgettable digital narrative that engages and resonates.
Frequently Asked Questions
Find answers to some of the most commonly asked questions. 
Get in Touch
Ready to transform your space and captivate your audience? Contact us today to discuss your project and discover how That's What's UP can help you achieve your goals through the power of digital signage.
Join us on our journey to revolutionize visual communication. Together, we'll make your message impossible to ignore.